Exciting news from Kara, we have a new state-of-the-art park and playground and it's set to get even better! Pack your picnic blanket, grab the kids, and get on down to visit the estate's latest community hub.
Kara's Central Park is designed for the whole family to enjoy, from toddlers to adults. The kids will love taking a ride on the five-meter slide, always an old favourite regardless of your age. Or maybe the thrill of the flying fox is more your thing, a zip line that awards the passenger with an exhilarating sensation of flight. There are many reasons to have a go on a zipline if you haven't before, there are unique physical and developmental benefits. It tests balance, coordination and strength, and it's fun of course, so have a go!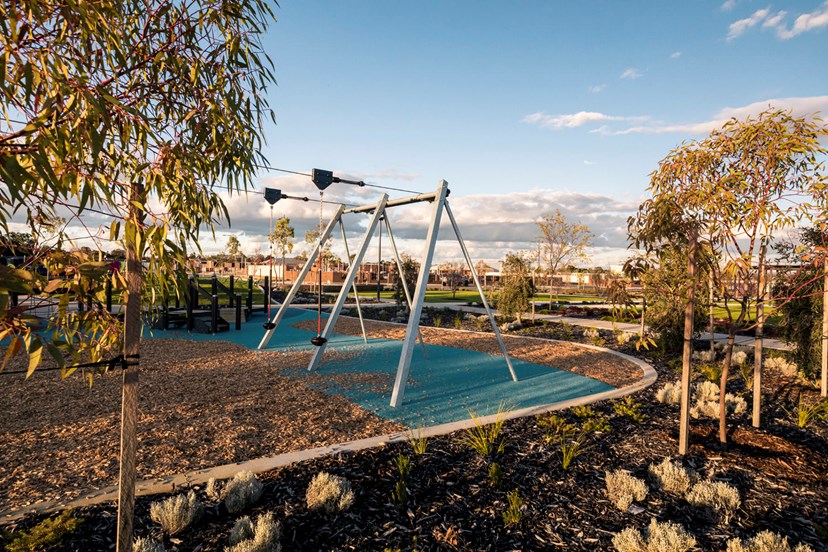 The space also features nature play areas, recognised for significantly improving all aspects of child development and behaviour, from physical and cognitive to social and emotional. They promote imaginary and independent play in children, and foster relationships. These areas offer a safe vicinity for children to explore their surroundings and will be sure to enlighten their curiosity and sense of wonder for the natural world.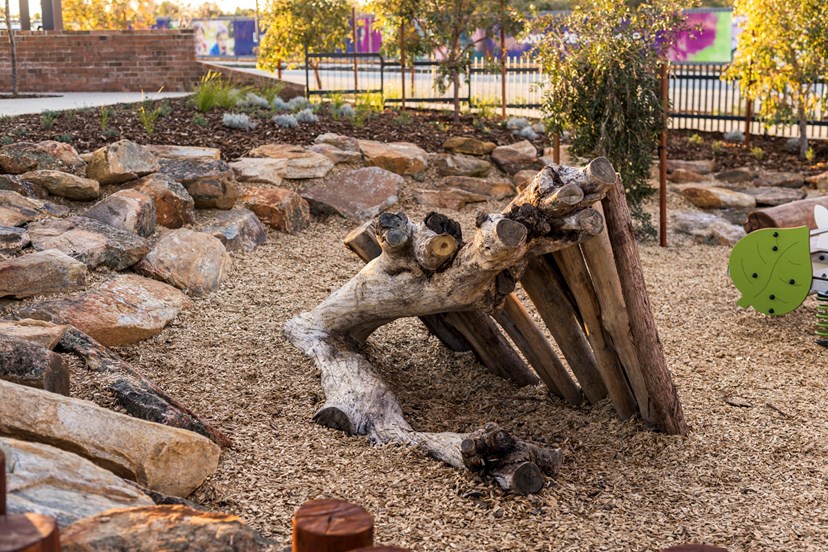 For the active types, the park features built-in fitness equipment, perfect for those who want to escape the gym and enjoy the freedom and fresh air while they workout. As part of Stage 2 of the park, construction is also underway for a new basketball court – we may have some resident future Perth Wildcats players in the making. The court is due to open in March 2023, so find some teammates, take some downtime and shoot some hoops at Kara's Central Park.
Do you know your 'Kong vault' from your 'Gap jump'? If so, you may benefit from the new parkour equipment currently in construction. Parkour is defined as 'the act of moving from point "a" to point "b" using the obstacles in your path to increase your efficiency'. It may involve climbing, jumping or running. Parkour originated as an underground movement in France back in the late 90s, the 'Kong vault'' and 'Gap jump' are some of the many moves developed over the years in Parkour, by a community of people known as 'Freerunners'. The parks parkour will provide a great venue to learn the sport and hone skills. There are many health benefits to practising Parkour, it provides a full body workout, as well as increasing bone strength and improving blood circulation. It also encourages creativity through having to think on your feet (quite literally), and developing quick decision-making ability.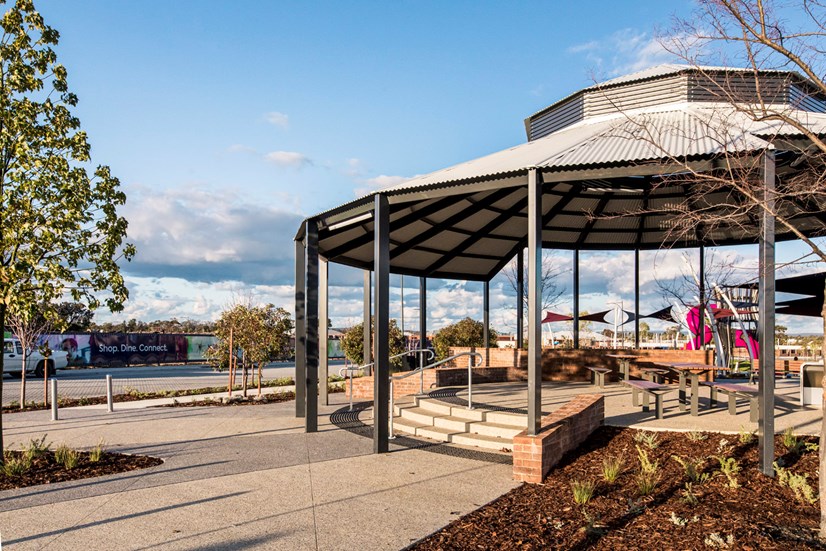 The park is designed to be used year-round, with ample shaded areas for those warmer months. Amenities at the park include cooking facilities and seating, so gather the whole family and spend the day soaking up the sunshine. If you like to dine al fresco, bring a few snags and light up the barbie at the park's pavilion. Or spread out on the green grassed area and have yourself a tasty picnic.
Kara's Central Park is a place for the community to come together and connect, whether it's through a kickabout, a gentle stroll around the park, or a playdate, there's something for everyone. Located at the heart of Kara and being walking distance to all future homes, it promises to add value to the lives of every resident and visitor.