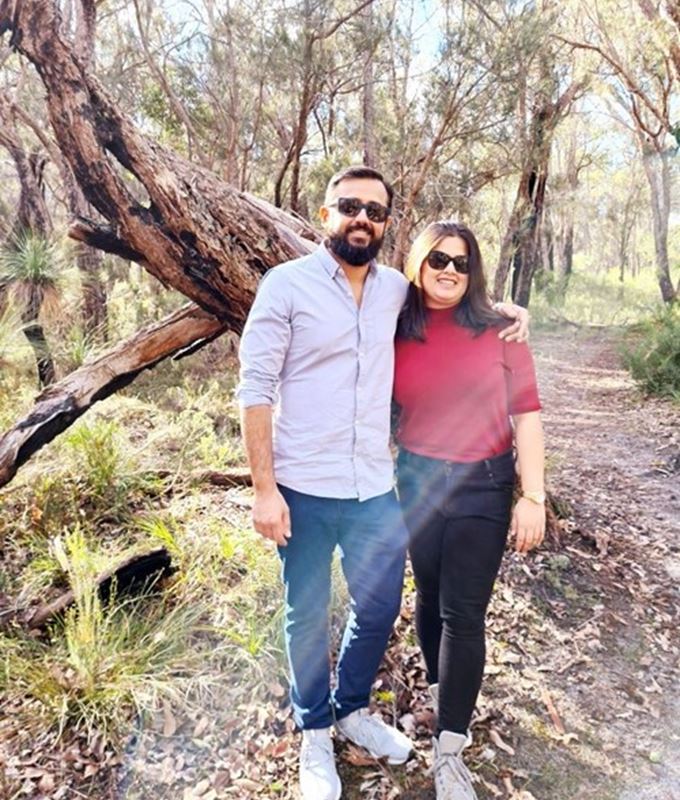 Sana and Adeel Khan have two significant "firsts" to look forward to in the New Year.
The couple are expecting their first child in April and about to build their first home at Kara, in the southern suburb of Treeby, less than 25 minutes from the Perth CBD.
Sana said her and her husband are excited to be embarking on their new journey together.
"We hope to begin building in about March and look forward to living in a community nestled in natural bushland, with parks close by and so close to plenty of other infrastructure," Sana said.
"The location is great, near the freeway, a major hospital, great schools and a bus station.  There are plenty of pharmacies and shops too, which is great for me as I'm a pharmacist I should be able to find work in my local area."
The couple had been looking at several new housing estates before decided upon Kara.
"We were very impressed with the plans for the estate, including local parklands with barbecue facilities and a lovely community feel," Sana said.
"On weekends we like to spend time with family and friends so it will be really nice to have these facilities so close to our home."
She said LWP Property Group had also made the decision to buy at Kara easy.
"Our sales representative Jason made sure the process was very simple for us.
"We are currently living in Bunbury and there were not a lot of trips required to and from Perth to make our land and home purchase, so the decision ended up being very easy."
The Khans also decided to buy now because they believe Kara is good value and they wanted to build to achieve exactly what they want in their own home.
"If we bought an established home, I think it may have been more expensive and potentially too small for what we will need.  Now is a good time for us to move to Kara and build a new home, and with a baby on the way it's a good time for a fresh start, we are very excited!"
There's so many great reasons to build your home in Kara. Kara is not only less than half an hour from Perth city but also close to Cockburn Central Shopping Centre, 30 minutes to the airport, near train and buses and local schools and several great outdoor facilities. 
Treeby has pockets of parklands that appeal to all age groups, with numerous playgrounds, a junior BMX track, trampolines, a tower slide, mini tennis court and climbing structures.
With basketball courts and a local dog park as well, Kara offers something for everyone.  Stage 1 is being built now with lots priced from just $182,000.  To find out more phone 0402 426119 or search our land for sale.